Metal Trades, Inc. has successfully completed the first US Army Modular Warping Tug (MWT) Service Life Extension Program (SLEP) at our Yonge's Island, SC facility.
The US Army has a large family of vessels that serve our military, sometimes called the "brown water navy." Metal Trades, Inc. has been fortunate enough to serve as a Contractor repairing and performing maintenance for the Army's fleet of vessels for over 35 years!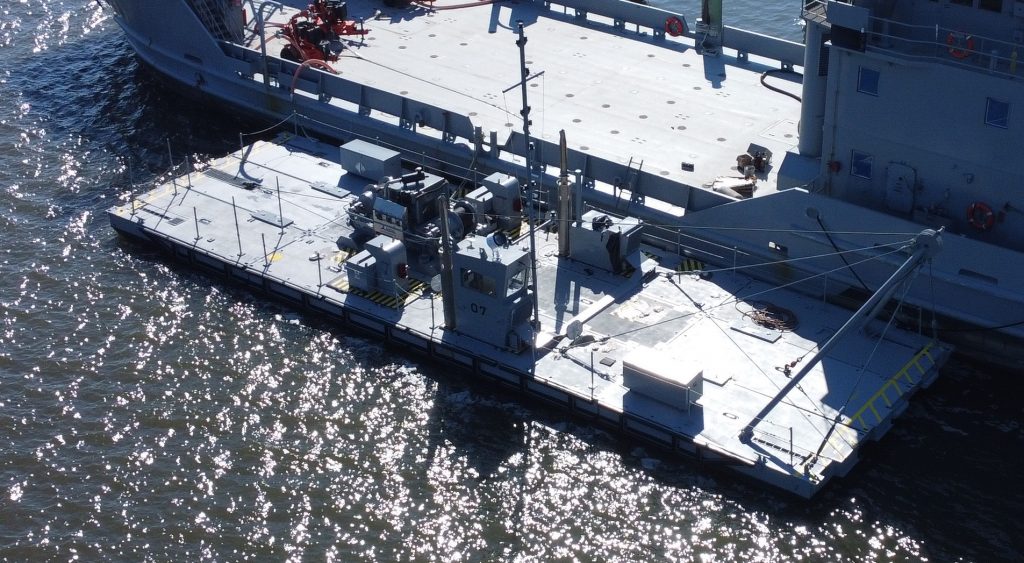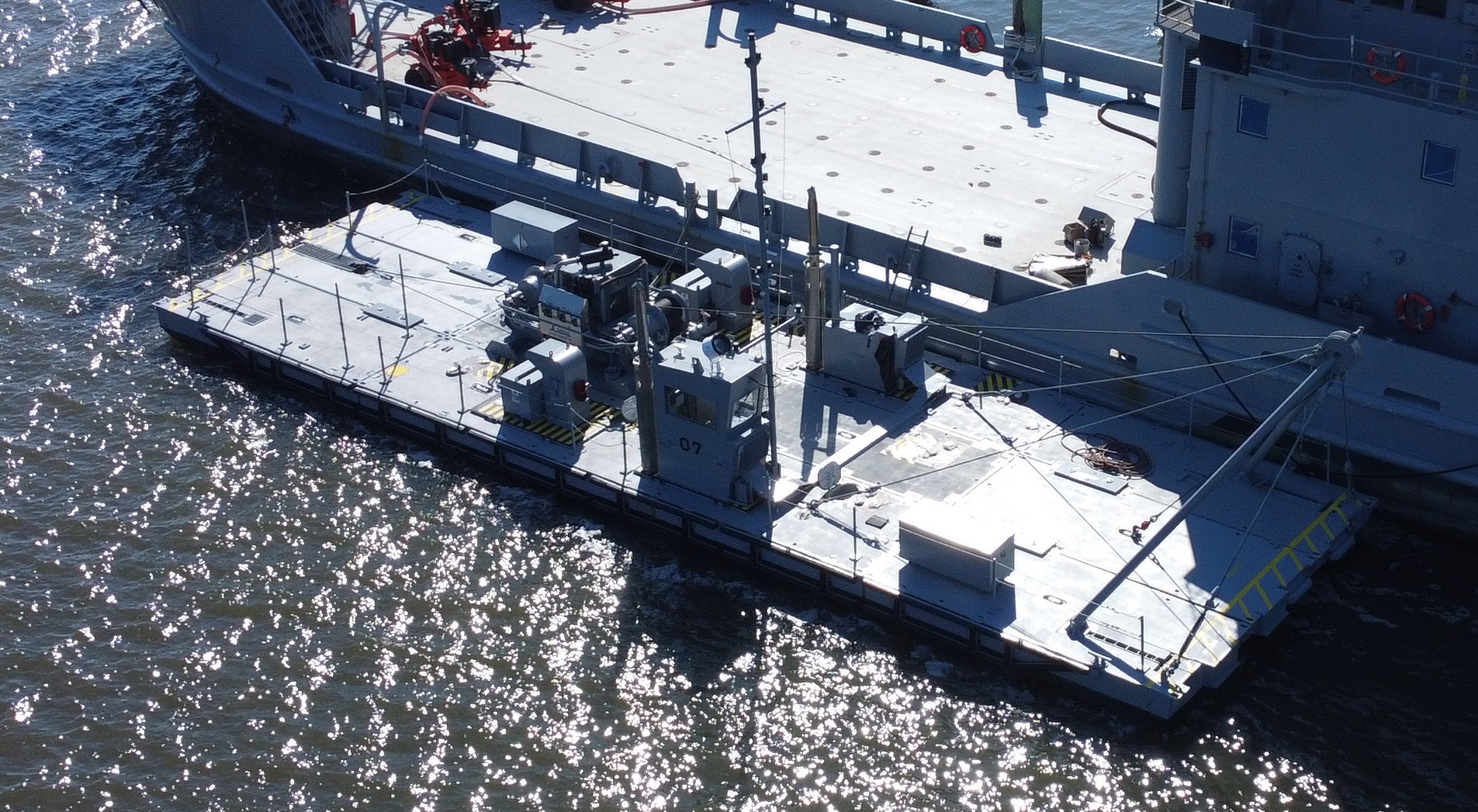 MWT: Workhorse of the Waterways
Modular Warping Tugs (MWT) are part of the ship-to-shore enablers included under the Modular Causeway Systems (MCS). Modular Causeway Systems is owned and operated by the US Army, and they enable the discharge of strategic sealift ships when suitable ports are unavailable. Currently, Metal Trades, Inc. is working on a contract to overhaul over ninety of these causeway systems at our facility!
The MCS is comprised of a family of vessels including the Causeway Ferry (CF), Floating Causeway (FC), and Roll-on/Roll-off Discharge Facility (RRDF). Specifically, the purpose of the MWT that Metal Trades is about to deliver is to assist in the assembly, movement, and positioning of non-powered modules.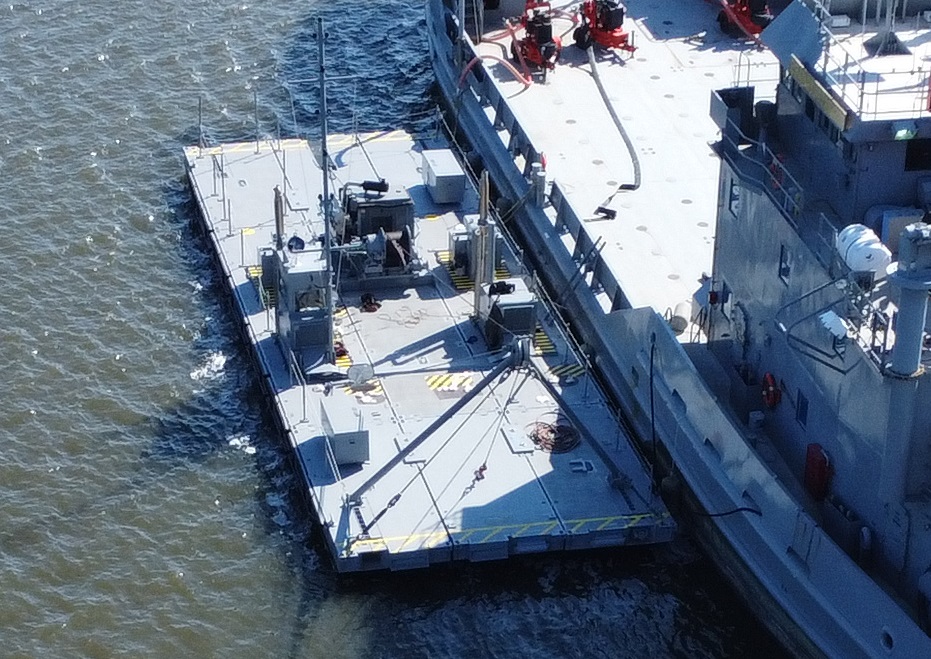 SLEP: A Complete Overhaul
As part of the SLEP, this vessel underwent a complete transformation to include new engines, new electrical components, Operator Cab updates, and much more. This contract included over twenty-six modifications, as well as standard cycled maintenance items completed under OCCM (on conditioned cycle maintenance).
This Crew has Their Sea Legs!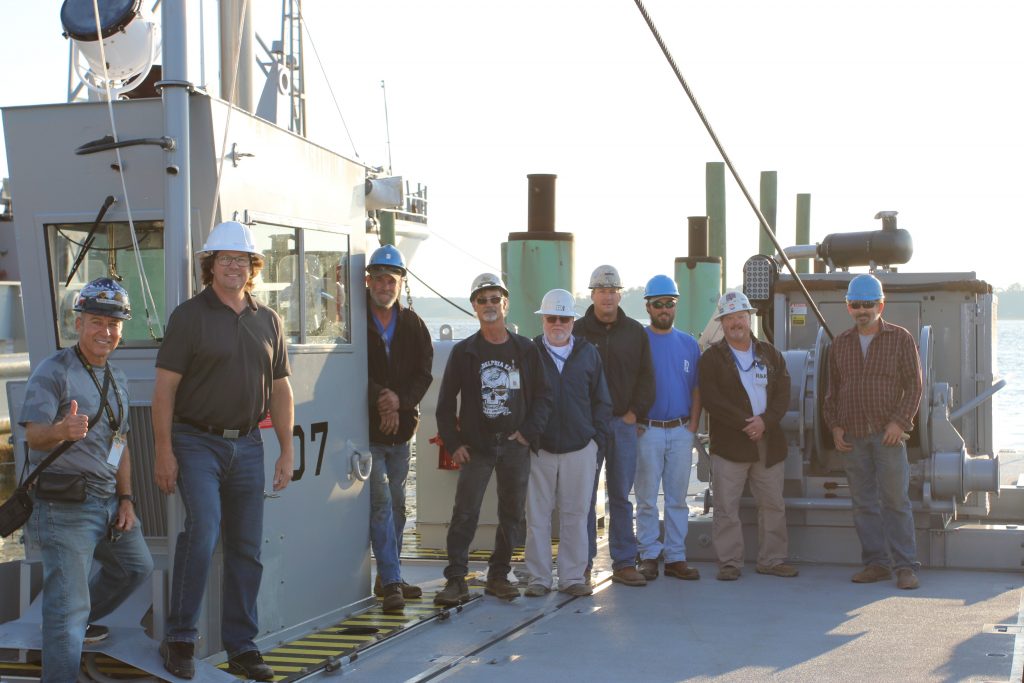 The crew pictured here, in our not-so-humble opinion, is among the best in the World! These gentlemen have over one hundred years of combined experience in marine overhaul and repair. This is not the entire crew that made this project a success, and we wish to recognize each member of our staff that supported this contract. Thank you for supporting our warfighters and for continuing to be the heart and soul of Metal Trades' success!
Get to Know Metal Trades  
Large-scale marine maintenance is just part of the Metal Trades story. We invite you to learn about our other governmental and commercial capabilities, including heavy steel fabrication, vessel construction, power generation, and more!