Heavy Steel Fabrication
For over 100 customers, Metal Trades Inc. has been a key "go-to" source for build to print steel fabrications requiring skilled craftsman and certified welders of all types of steel. Past projects have included both small and large industrial components (some in excess of well over 100 tons), military vehicle components, and custom built barges. Our modern fabrication facilities have 40'+ high ceilings and plenty of bridge crane capacity to enable modular construction of large assemblies indoors.
METAL TRADES IS CERTIFIED TO SECTION VIII OF THE ASME BOILER & PRESSURE VESSEL CODE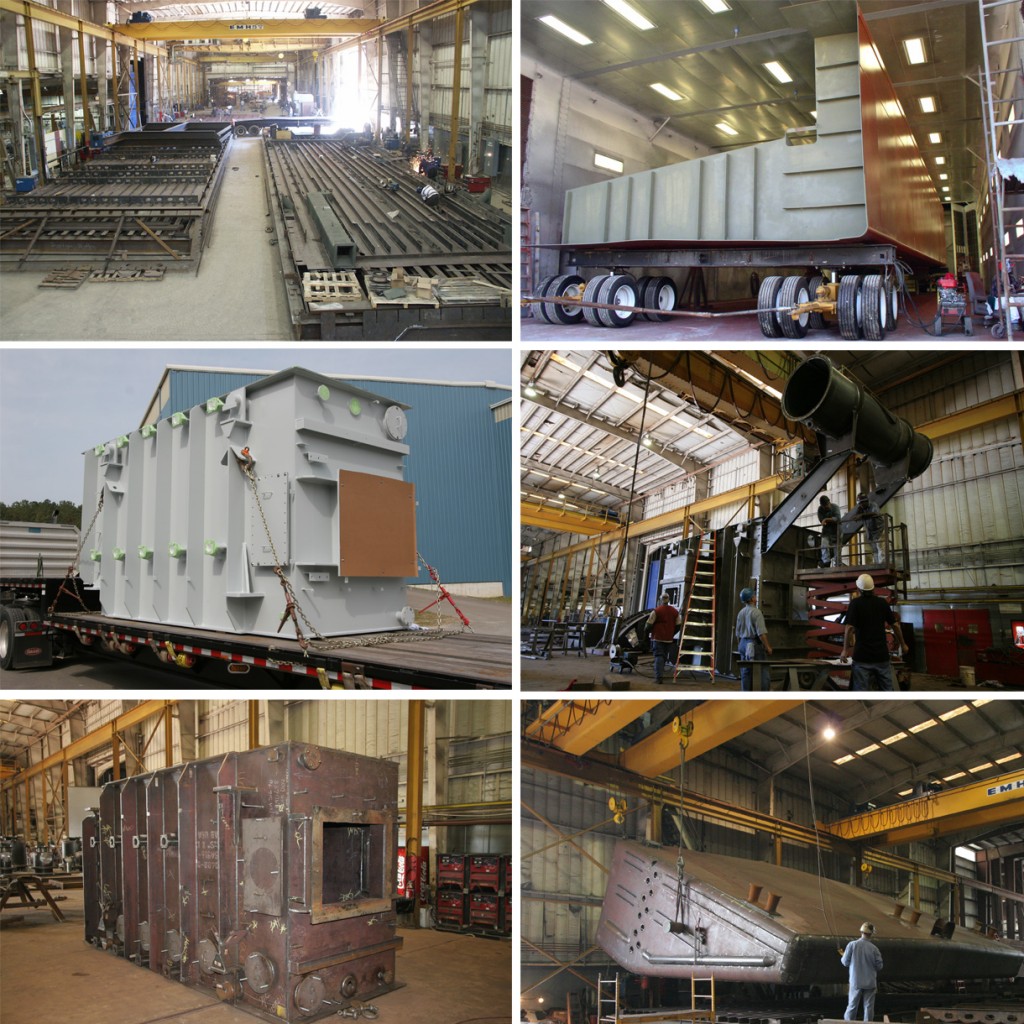 The workforce at Metal Trades is very experienced in building complex structural components. Many of our craftsman, machinists, welders, and management staff had years of prior experience building nuclear submarine components or overhauling naval vessels. All of our welders are qualified to AWS D1.1 and ASME Section 9 standards.
Metal Trades has many years of demonstrated expertise in many types of steel fabrication including:
Power Transfomer Tanks
Pressure Tanks and Vessels
Manufacturing Fixtures for Aerospace Industry
Turbine Exhaust Ducts
Armor Steel Copmponents for Military Ballistic Vechicles
Barges

Metal Trades, Inc. (MTI) is a family owned business located just south of Charleston, South Carolina operating with deep water access on the intracoastal waterway. We have been in business since 1962 and have extensive past performance in Heavy Steel Fabrication, Manufacturing, Machining, Vessel Construction and Vessel Maintenance and Repair for both commercial and Government customers.
" J.E. Corbin, Jr. founded Metal Trades, Inc. in 1962 with a pickup truck, a welding machine, and years of metal fabricating experience. Since that time MTI established a solid reputation for its multi-skilled work force and strong commitment to high quality."