Power Generation / OEM Supplier
MTI is an OEM supplier serving the growing Power Generation industry. MTI prides itself on product quality, safety and project execution. Our metal fabrication experience and past performance projects and products include:
CORE TRANSFORMER TANKS AND SHELL TRANSFORMER TANKS
Over 1100 Core Tanks, 8+ Shell Tanks
Conservators
Tank Covers
Core Clamps
Shunt installation
Terminal Boxes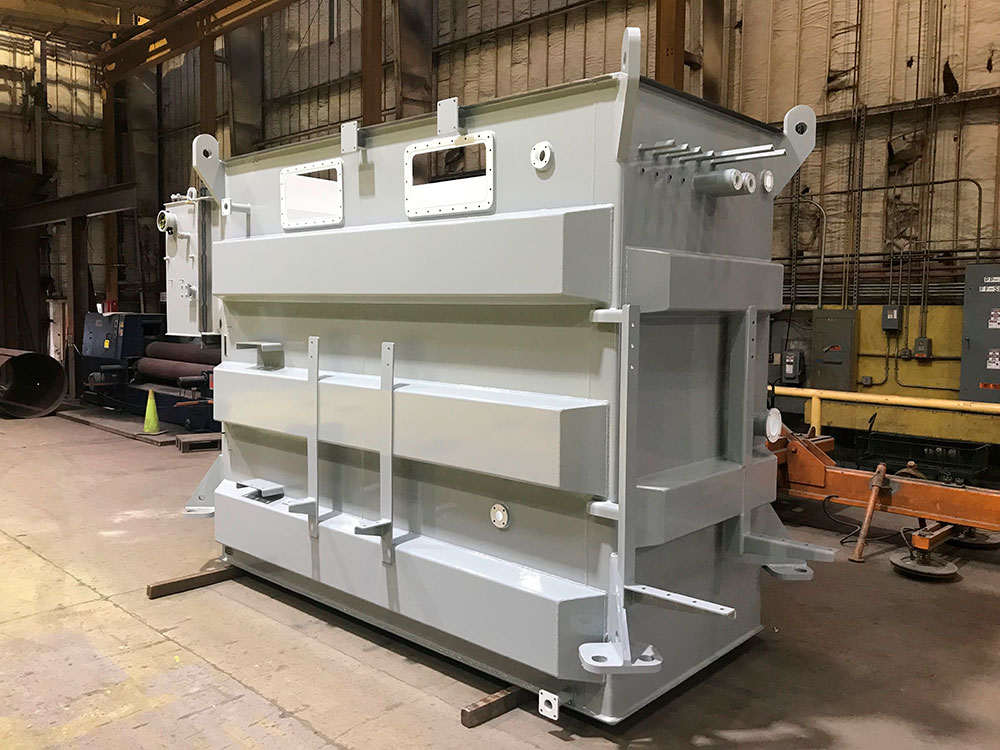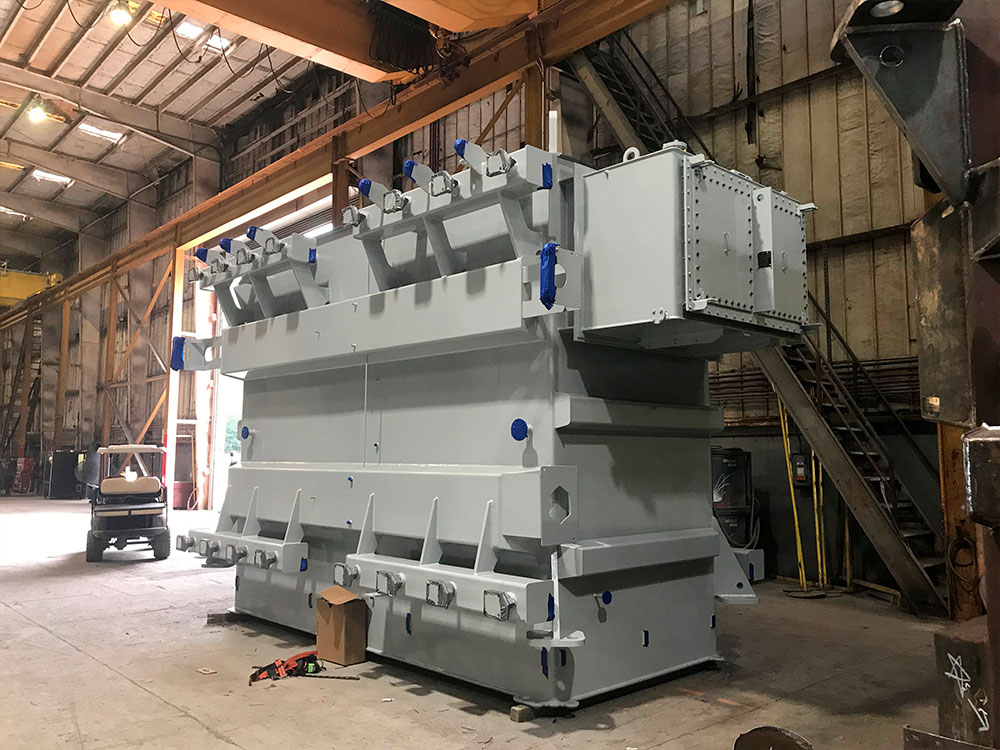 Quality
ISO 9001 Compliant Quality Management
All inspectors certified in accordance with Recommended Practice SNT-TC-1A
Welding & Inspection in accordance with AWS D1.1; Certified Welding Inspectors on Staff
NACE Certified Paint Inspection
Tested, Trained, Skilled Workforce
Extensively test, train and hire best of trade

Welders, Pipe fitters, Machinists, Painters, etc.

Certify in multiple weld processes; Submerged Arc Welding (SAW) Process is utilized on 75% of all welds
Have a full time dedicated staff for Tanks and Strive to form loyal, long lasting relationships with our customers and deliver a high quality product under strict deadlines

Metal Trades, Inc. (MTI) is a family owned business located just south of Charleston, South Carolina operating with deep water access on the intracoastal waterway. We have been in business since 1962 and have extensive past performance in Heavy Steel Fabrication, Manufacturing, Machining, Vessel Construction and Vessel Maintenance and Repair for both commercial and Government customers.
" J.E. Corbin, Jr. founded Metal Trades, Inc. in 1962 with a pickup truck, a welding machine, and years of metal fabricating experience. Since that time MTI established a solid reputation for its multi-skilled work force and strong commitment to high quality."