Capabilities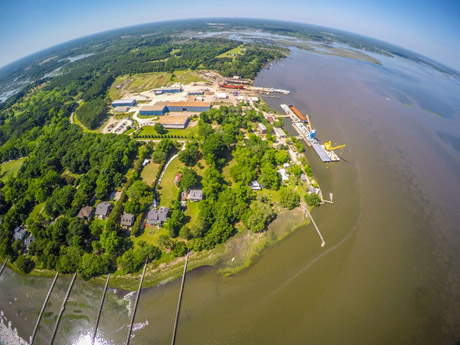 Deep Water Access
Metal Trades, Inc. (MTI) is located on Yonges Island in South Carolina near the community of Meggett. Our local community has over a hundred years of exposure and commitment to the Maritime Community founded on the principles of supporting the local agricultural community and our military forces in war time. Our facility is on the Intra-Coastal waterway, approximately twenty (20) miles south of Charleston, accessed at the mouth of the Edisto River. We can accommodate vessels and barges up to 380 foot length by approximately 72 foot width with up to a fifteen (15) foot draft.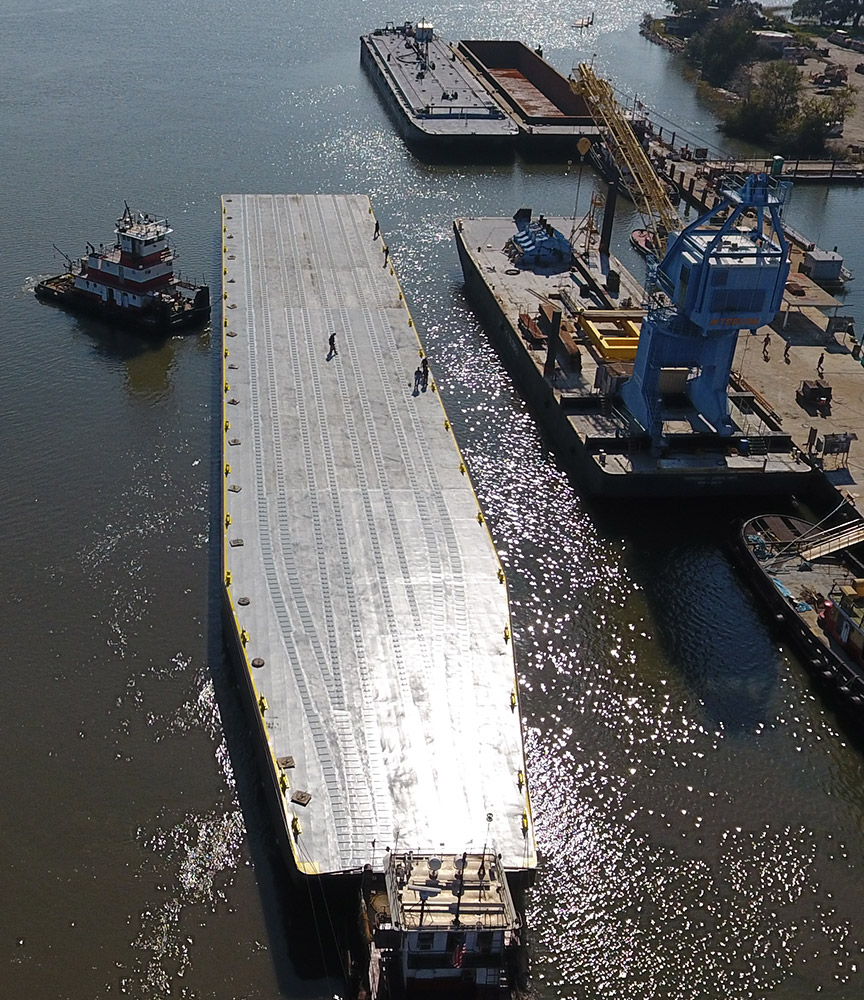 Equipment
Processing Capabilities:
Two 260 Amp Titan Messer Plasma Burn Tables 40' x 10'
Both tables have one ALFA oxyfuel torches capable of cutting up to 8"
Marvel Touch Tech 60 vertical band saw with a 50' rail system with a 25"H x 20"W vice opening @ 0 degrees. Capable of cutting a 60-degree miter.
Cosen horizontal band saw with a 20' rail and a 10"H x 10"W vice opening.
Geka 110A Iron Worker capable of Punching, Shearing, Notching:

6-1/2" x 6-1/2" x ½" angle
24" x 5/8" Flat bar
2" Round bar
2" Square bar
1-1/2" x ¾" Punch capacity

Faccin plate roller with a 10' plate capacity
750 ton CNC Press Brake (20' Wide)
Edgebreaker 4000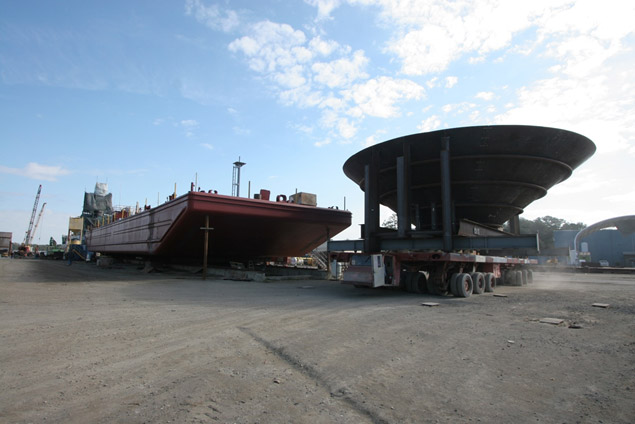 Heavy Lift
Multiple Cranes with up 50+ ton lift capacity (28′ vertical clearance under the crane hooks)
300 Ton Heavy Transporter (72′L x 19′W)
160 ton Kobelco Crawler Crane
175-ton Manitowoc Crawler.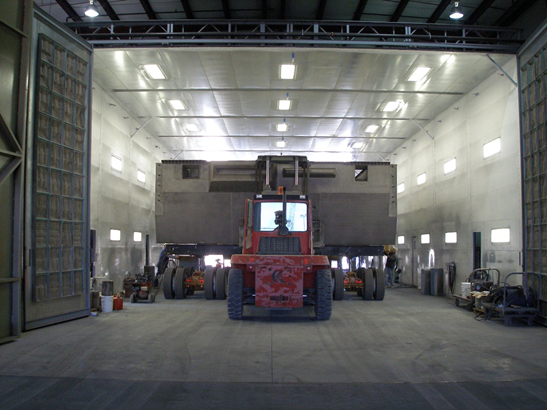 Blast & Paint
7,000 square foot Blast & Paint Building with two 100′ x 35′ x 20' Booths one paint and one blast.
Two 20' x 40' x 20' Booths one paint and one blast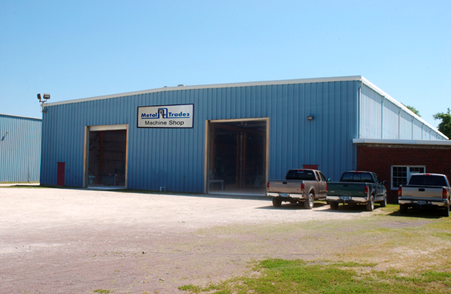 Machine Shop
We are a State-of-the-Art CNC and Manual, full-service machine shop capable of production runs within the parameters of, and often beyond, our machine
travels.
We have well over 100 years combined experience in repair machining, portable machining, reverse engineering, fabrication heat distortion control, and high speed rotating equipment and gearing.
Our forte is limited production runs and the ability to in-house fixture rapidly, on-demand, in a job shop environment.
We are very proactive in review of customer requirements and scheduling with an exceptional track record of identifying potential problems, meeting schedules and working with customers to provide quality and value on every job.
Our in-process QA implementation has resulted in in-house rework being below most of our competitors target goals.
We have a performance pride level second to none and are constantly striving to improve our cost effectiveness through technology and attention to detail.

Metal Trades, Inc. (MTI) is a family owned business located just south of Charleston, South Carolina operating with deep water access on the intracoastal waterway. We have been in business since 1962 and have extensive past performance in Heavy Steel Fabrication, Manufacturing, Machining, Vessel Construction and Vessel Maintenance and Repair for both commercial and Government customers.
" J.E. Corbin, Jr. founded Metal Trades, Inc. in 1962 with a pickup truck, a welding machine, and years of metal fabricating experience. Since that time MTI established a solid reputation for its multi-skilled work force and strong commitment to high quality."