The business of heavy steel fabrication is not for the faint of heart. The size, speed and complexity of fabricated components continues their upward curve, as does the heat of foreign competition. But one heavy steel fabricator handles the heat: Metal Trades Inc.
Your Go-to Source for Heavy Steel Fabrication
MTI is a "go-to" source for build-to-print steel fabrications requiring skilled craftsmen and certified welders of all types of steel. Past projects have included both small and large industrial components (some more than one hundred tons), military vehicle components, and custom-built barges. Our modern fabrication facilities have 40'+ high ceilings and plenty of bridge crane capacity to enable modular construction of large assemblies indoors.
Our team has many years of demonstrated expertise in a wide range of steel fabrication applications, including:
Power Transformer Tanks
Pressure Tanks and Vessels
Manufacturing Fixtures for Commercial, Aerospace, and NAVSEA Industry
Turbine Exhaust Ducts
Armor Steel Components for Military Ballistic Vehicles
Barges
Let's take a quick photographic tour of our heavy steel fabrication operations to give you an idea of MTI's industry-leading capabilities. So, grab your hard hats and eye protection, and let's go!
MTI'S PANEL LINE AND MODULAR CONSTRUCTION CAPABILITIES: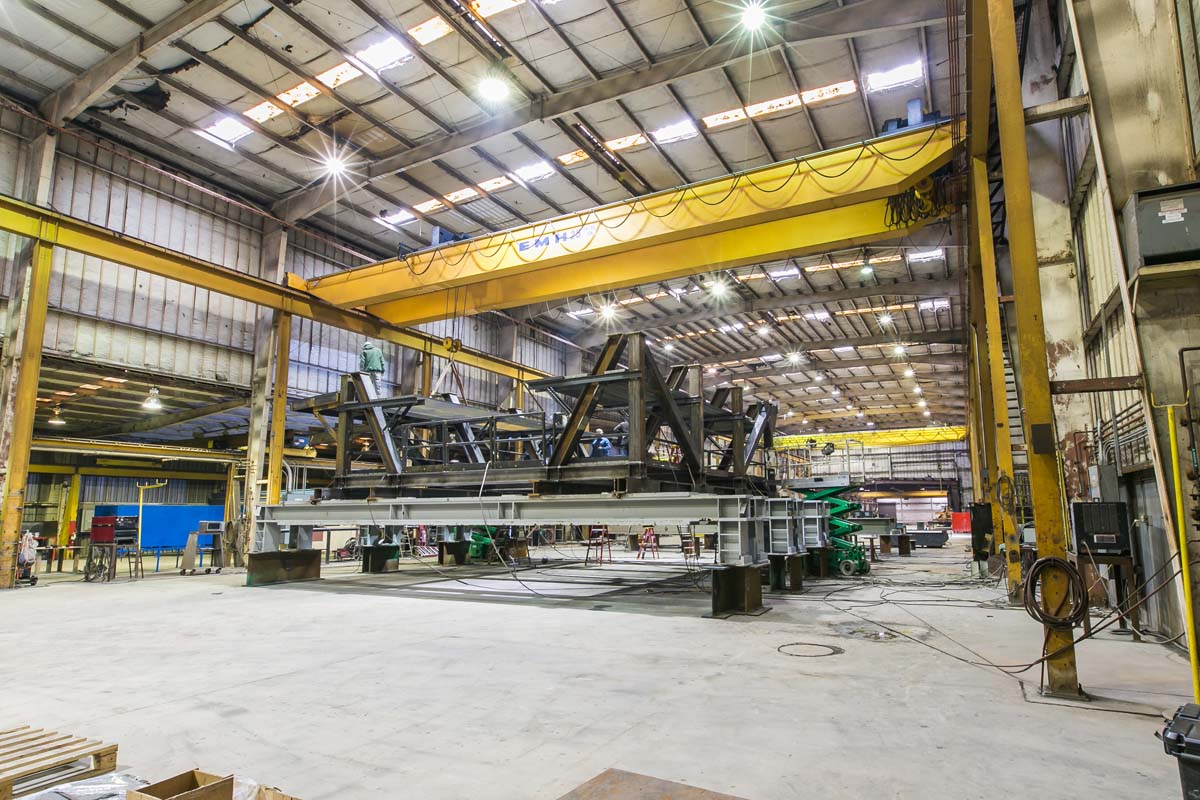 MTI'S BLAST BOOTH CAPABILITY: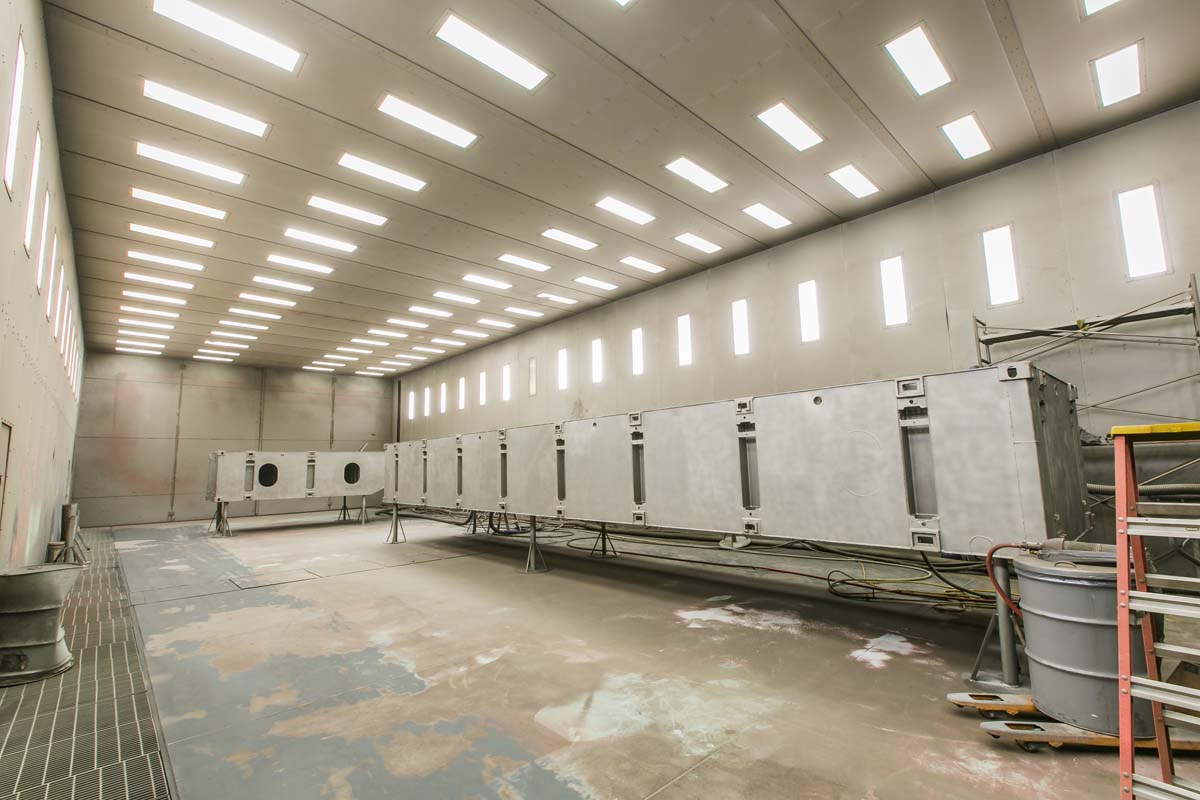 MTI SPECIALIZES IN SUPPORTING OEMS IN THE POWER GENERATION SECTOR: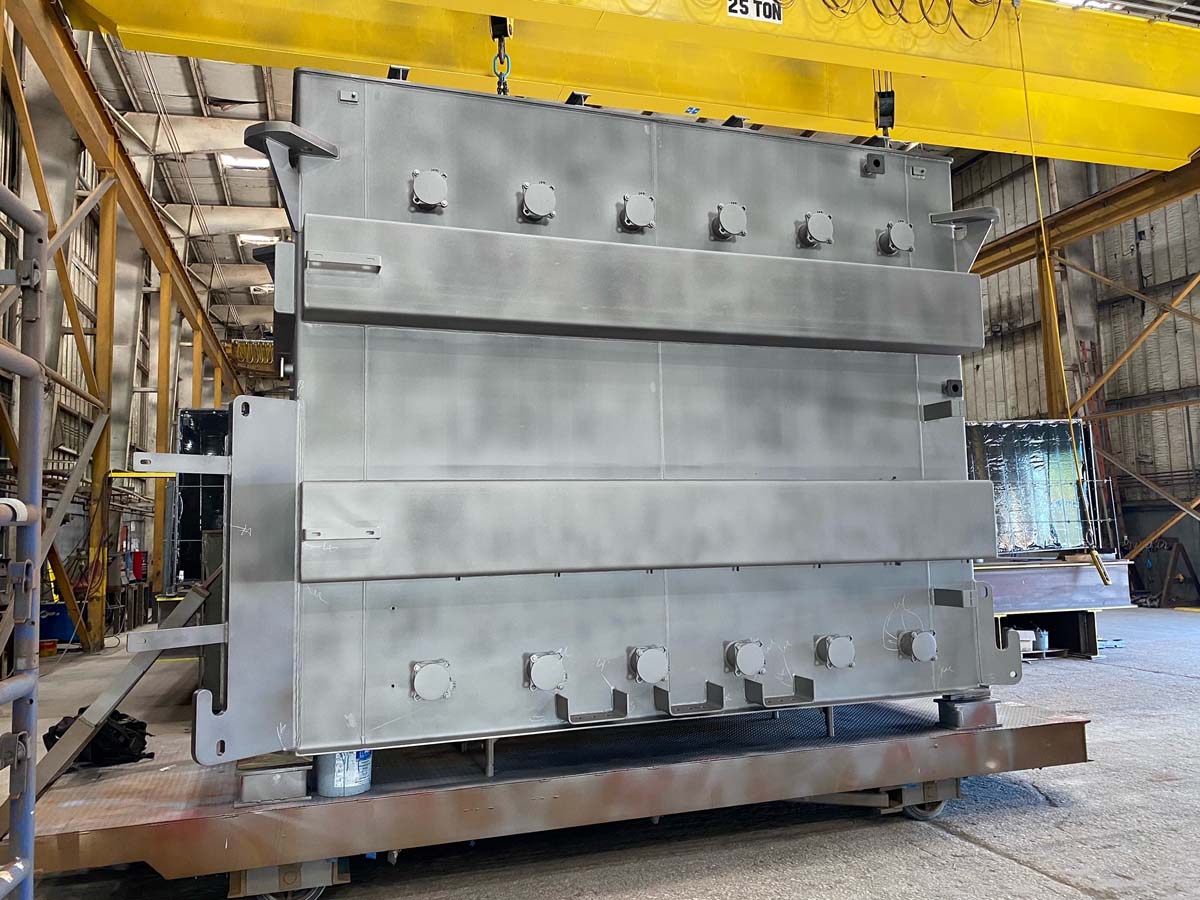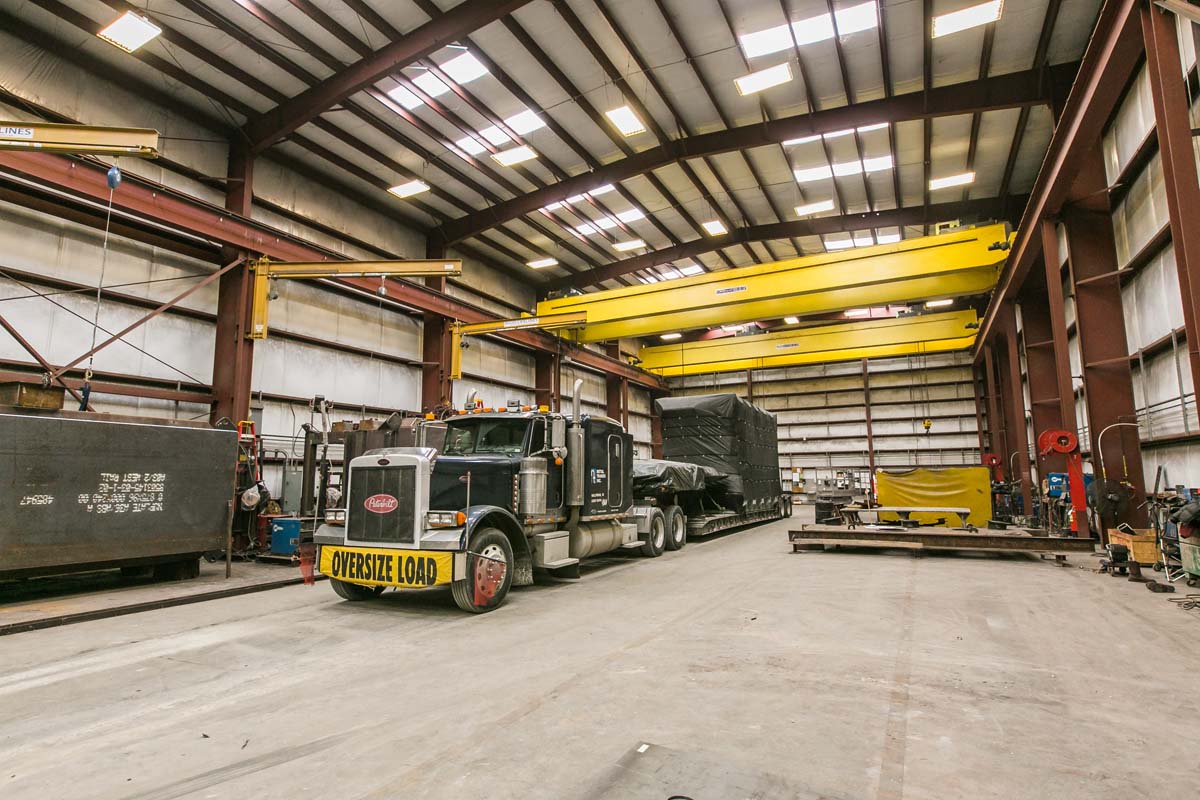 MTI SPECIALIZES IN BARGE AND COMMERCIAL MARINE CONSTRUCTION:
---
Experience Counts in Heavy Steel Fabrication!
That's a brief tour and snapshot of Metal Trades' heavy steel fabrication operations! Remember, the Metal Trades team has decades of combined experience in building complex heavy steel components. Many of our craftsmen, machinists, welders, and management staff had years of prior experience building nuclear submarine components or overhauling naval vessels. And all our welders are qualified to ABS, AWS D1.1, NAVSEA, and ASME Section 9 standards. We qualify welders onsite! Contact us to learn more about Metal Trades Heavy Steel Fabrication.
Thanks for taking the tour!