MTI 2020 – what's the story? Metal Trades Inc. is like most companies; the calendar flips to a new year and we look back on the past 12 months. We take stock of the big wins, the little ones, and the bumps in the road. When the stats and trends are fully digested, we might pen a report like this one. Pretty standard stuff in a typical year.
Of course, this was anything BUT a typical year! The story of MTI's 2020 was one of thinking on our feet, adaptation, and soldiering through. Despite the obstacles, though, we got our share of wins. We'd like to tell you about some of them now!
Pandemic Plan: Keep the Lights On and the Employees Healthy!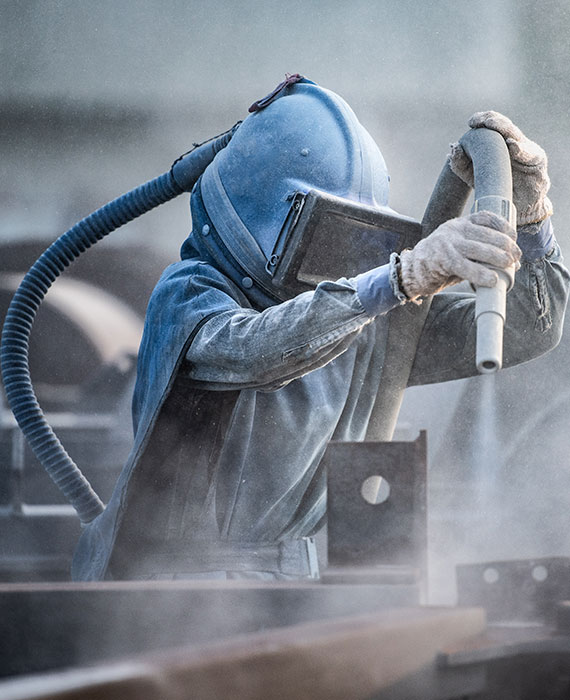 If we had to choose MTI's major accomplishment in 2020, it would be the way we adapted and survived in a vastly altered COVID-19 landscape. As a manufacturer, an essential business, and a DoD contractor supporting critical power grid infrastructure, MTI had to find ways to keep our people safe and to keep working. So we invested in plexiglass, disinfecting fog machines for the facility, thermometers for standard daily temperature checks, and masks for our employees. We also strengthened our onsite cleaning protocols as well as facility access protocols.
Of course, our employees played a huge role. While on the job, our employees had to learn how to get the job done while practicing social distancing.
We have had full support from our team and they have done a great job practicing all COVID precautionary measures that we have implemented. Their team spirit didn't falter!
Thankfully, due to our substantial workload and minimal COVID cases, MTI was able to retain the majority of our workforce and currently we are increasing our manpower in several skilled trades.
CMMC: Becoming a Cyber-Certified and Compliant Contractor!
When Ted Corbin first parked his welding truck on a job site in 1962, he never could have imagined that someday his company would be cramming for advanced cyber security certification from the DoD. But that's the price of success!
In January 2020, the DoD introduced the Cybersecurity Maturity Model Certification (CMMC) standard.  Basically, this ensures that DoD contractors have the proper measures in place so that their electronic documentation is safe from espionage. There are levels of certification, each more intense than the last.
This year, MTI set its sights on Level 3. Getting there would require an investment of time, talent, and money.  So we were gratified to win an SCMEP (South Carolina Manufacturing Extension Partnership) SC-Cybersecurity Assistance Program Grant! We have put a lot of focus on updating security and compliance with CMMC to certify to a Level 3 and this grant award propelled us into the process by focusing on a Gap Assessment and policy updates. We are currently working with our managed IT Service Partner to implement the new program.
MTI 2020 Capital Improvements: The Tools to Get the Job Done!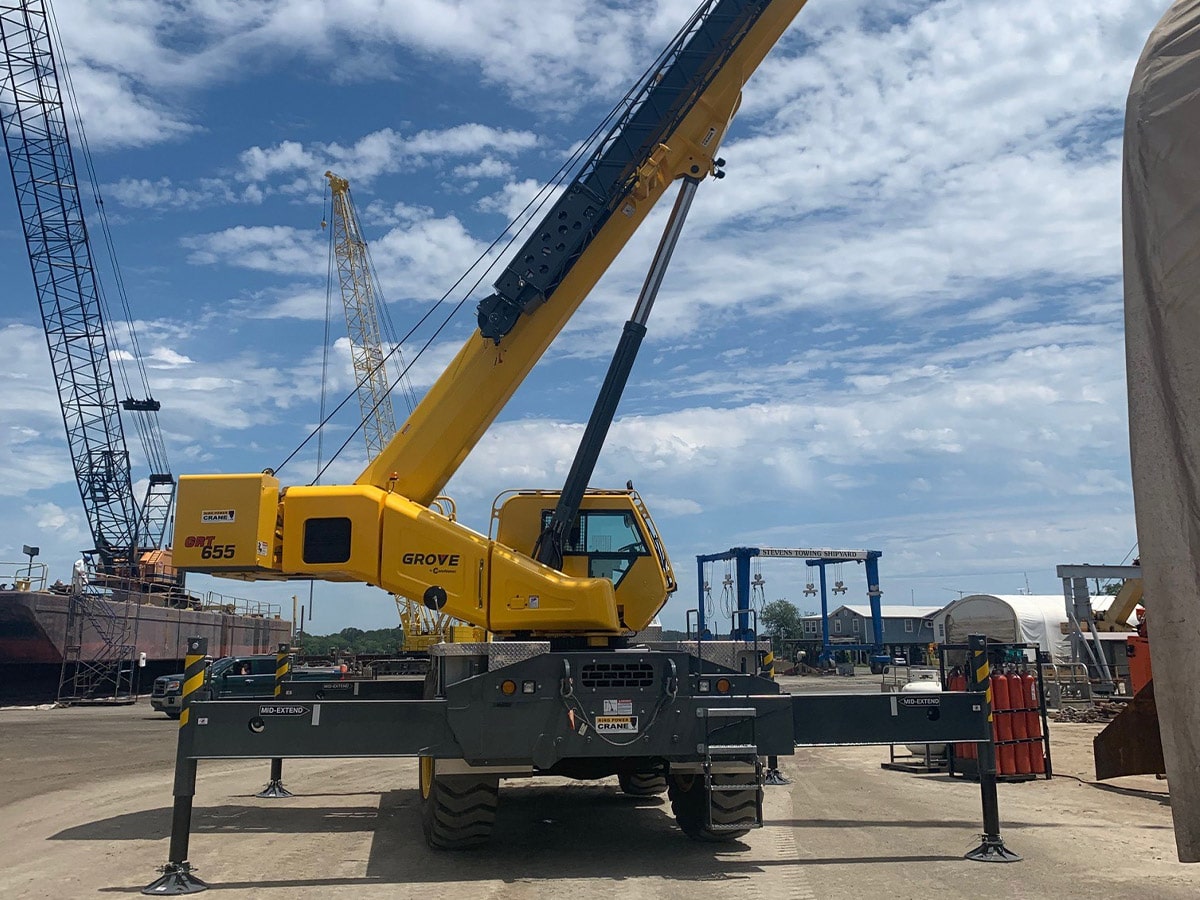 The client asks, can you do the big jobs? The complicated jobs? Multiple jobs at once? In our business, success means answering 'yes' to these questions.
And it means maintaining a railway that is constantly growing and improving, gaining new capabilities and equipment to handle whatever the client throws at us.
In 2020, MTI was awarded a MARAD Shipyard Grant Awardee for three Skytrak Telehandlers and a 55 Ton Grove Crane. With this new capital equipment, MTI's expert team of riggers and handlers are able to execute big, complicated moves like never before.
Additional updates and upgrades around the Metal Trades facility include:
Railway (dry dock) upgrades and reinforcements
Increased fabrication capability- new, larger door on Fab Building allows for larger-scale components and structures
Machine Purchases- New 160 Ton Kobelco crawler Crane (Big Bird), Edge Breaker 4000 Deburring Machine, Kinetics K5000 Processing Machine
Approved for Zoning Request for a potential new building.
MTI intends to keep our Drydocking and Transfer System filled with numerous ships and barges on land at one time to keep our guys busy with simultaneous repairs on multiple vessels. That means competing for every contract out there, and that requires maintaining a facility with capabilities that are second to none!
MTI 2020: Looking Back, Looking Ahead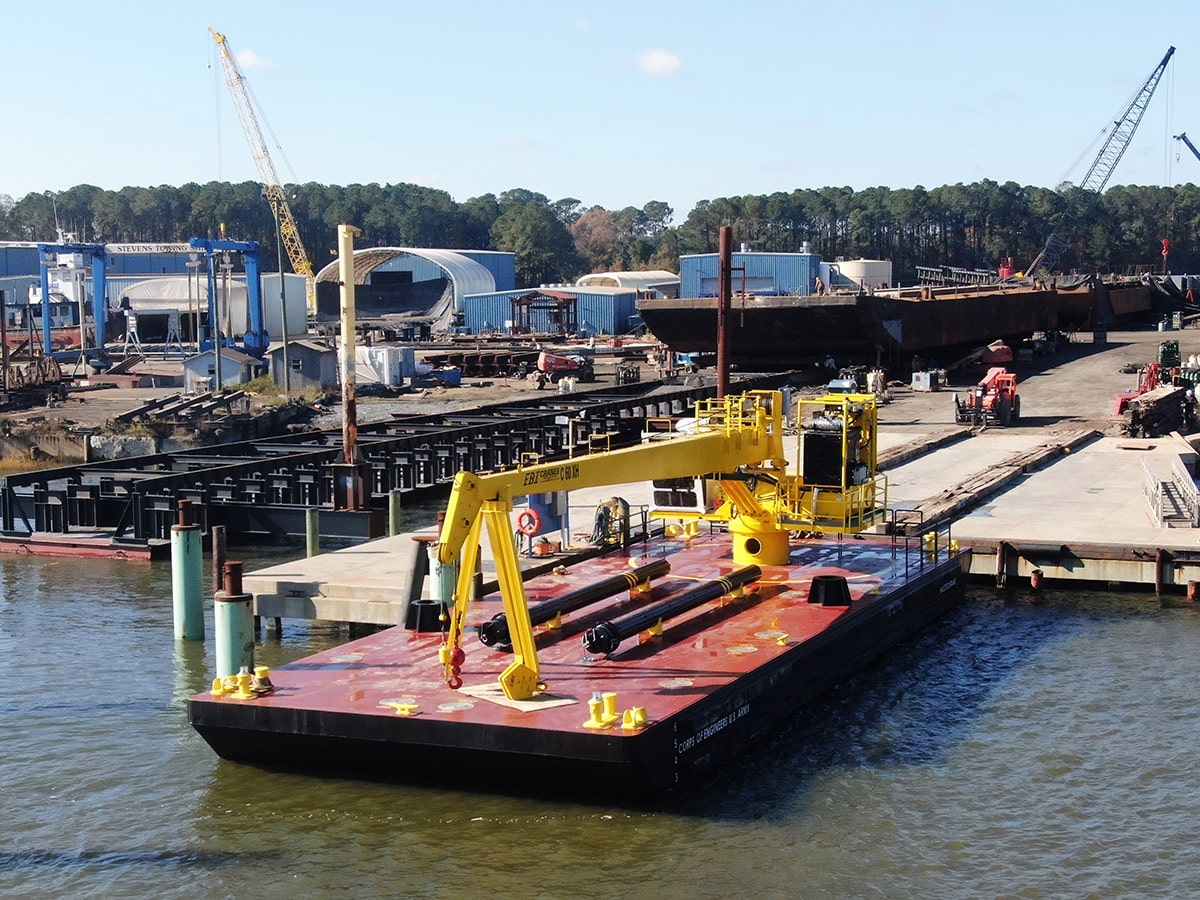 "2020: may we never see another one like it." It's a popular sentiment, and one we share. But we also have to look back with some pride at the way MTI adapted and carried on, thanks to the efforts of the folks in the office, the shop floor, and the railway. Together we celebrate our shared successes and we begin 2021 in a position of strength.
In fact, Metal Trades, Inc. closed out the month of January 2021 with two major IDIQ/MATO awards from the US Army! We will tell you all about those in our next edition. There's nothing like celebrating the New Year with new opportunities. Now, let's get to work!